Overview
Parnaby offer a range of float sink tanks for the classifying of heavy and light materials. Float sink tanks or water baths as they are sometimes known, offer a simple yet effective method of density separation which is based on the simple principle of light materials floating and heavies sinking. Offering a range of sizes and configurations to meet the customers needs, Parnaby has over 50 years' experience in this field
Our float sink tanks are suited to a wide range of applications including biomass, composting, coal, C&D waste, metals, plastics and many others, where
Depending on the application, Parnaby have a bespoke offering that will suit your needs. From stationary systems for large scale separation to more mobile skid mounted offerings, our knowledge and expertise across a wide range of applications will ensure that we get the correct size and solution to meet your needs. We offer a range of sizes, the option of a screw or belt discharge and also a mobile version with its own generator.
Technical Details
Capacity
Maximum Feed Size: Shaft
How does a float sink tank work?
Material is fed into the tank where it has a chance to settle. The light fraction floats to the top and is removed by paddles or bristles, where as the heavies sink to the bottom. These are then taken out by a screen or conveyor where there is a dewatering element due to gravity occurring on the discharge
Make an enquiry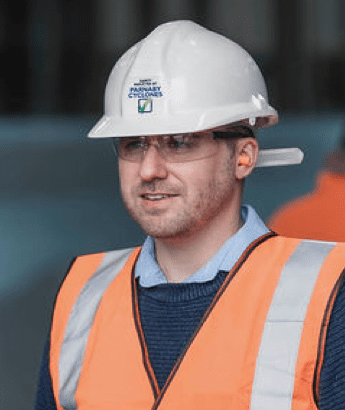 Ian Parnaby
Projects Manager
Have a question for our team?