Overview
Parnaby froth flotation calls are a highly versatile solution for physically separating particles based on the difference in the ability of air bubbles to selectively adhere to specific mineral surfaces in a mineral and water slurry. The particles with attached air bubbles are then carried to the surface and removed, while the particles that remain completely wetted stay in the liquid phase.
Fine coal can be separated from shale and other waste by using a process with froth flotation cells. Parnaby froth flotation systems are very effective for the classification of fine coal <0.5mm.
How do Parnaby Apron Feeders work?
The coal is made water repellent by the addition of a reactive agent such as oil, so that when a suspension of coal is agitated with air it sticks to the air bubbles and floats to the surface, collecting as froth. Shale and other waste are not wetted by the reagent due to the different nature of their surface and hence do not stick to the bubbles and remain in the suspension to be drawn off the froth flotation cells at a controlled rate, the froth is removed from the upper cell weir by the assistance of rotary paddles.
Make an enquiry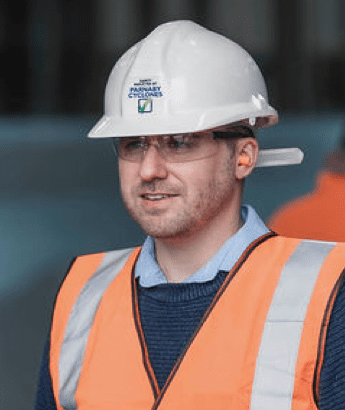 Ian Parnaby
Projects Manager
Have a question for our team?