Overview
The Parnaby table separator range offer an unrivalled solution for the exacting recovery of high value materials. Parnaby gravity separation tables can be utilised in an array of solutions where high value materials need to be recovered such as in the mining, metals and plastics recycling sectors.
Often carried out at low volumes due to the concentration of separation required, Parnaby table separators can be applied for separation down to sub 1mm.
Parnaby's range of gravity separation tables vary in dimension, vibration capabilities (stroke adjustment) and subsequent throughputs.
Speak to our expert team who can advise which is the best suited to your specific application.
How do Parnaby table separators work?
Material is fed onto the table separator which then spreads based on gravity and material density. Designed with a series of ribbed lips, the gravity table can have its angle and vibration altered to suit. The material is then spread over the table with the various densities being split at different points to give clean high value recoverables.
| Model | Throughput | Material Feed Size |
| --- | --- | --- |
| Parnaby TS2000 | 1tph | <1mm |
| Parnaby TS3000 | 1tph | 2 to 20mm |
| Parnaby TS7000 | 2tph | 2 to 20mm |
| Parnaby TS8000 | 2tph | <1mm |
Make an enquiry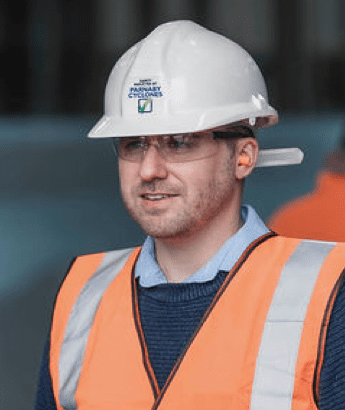 Ian Parnaby
Projects Manager
Have a question for our team?