Overview
Parnaby Cyclones offer a range of bespoke holding tanks to ensure optimal water management within any washplant or wet processing installation.
All Parnaby tanks are manufactured in our factory in North East England, meaning that we can design and build specifically what the customer requires for each individual project. When it comes to buffer tanks, clean water tanks or holding tanks, Parnaby will design and manufacture these to your exact needs. They are available in a range of heights, widths, diameters to suit the water or sludge capacities to be held.
How do Parnaby holding tanks work?
Often within a wash plant or wet processing system, water needs to be stored for a period and the size of this tank has to match the water capacity in the system. Parnaby holding tanks are bespoke and can be used for water top up, clean water storage or buffer purposes before the filter press after the thickener.
Make an enquiry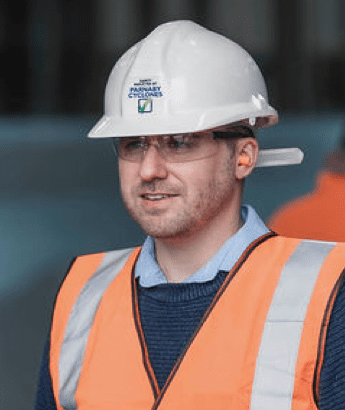 Ian Parnaby
Projects Manager
Have a question for our team?