Overview
Parnaby Cyclones manufacture a range of Flocculant Mixing Systems which can be supplied as part of a complete effluent treatment system or individually to suit customer requirements.
Flocculant Mixing Systems are often utilised in wet processing where the materials require assistance to settle in order to speed up the thickening process and in turn improve the efficiency and cycle times of the filter press.
The Paranby flocculant mix and dose units are available in both powder and liquid grade polymer to suit the customers requirements.
A flocculant system is a device used in wet processing applications to assist in the settling of materials. The system mixes a chemical called a flocculant with the materials, which causes them to aggregate and settle more quickly. This improves the efficiency of the thickening process and reduces cycle times for water management.
Flocculant mixing systems can be used with a variety of materials, including slurry, wastewater, and other types of liquid materials that require thickening or settling.
The system typically consists of a mixing tank or chamber where the flocculant is added to the material. The mixture is then stirred or agitated to ensure that the flocculant is evenly distributed. The resulting aggregation of the materials causes them to settle more quickly, which speeds up the thickening process and improves water management efficiency.

The main benefit of using a flocculant mixing system is that it can significantly improve the efficiency of the thickening process and reduce cycle times for water management. This can lead to cost savings and improved overall productivity. Additionally, using a flocculant mixing system can help reduce the environmental impact of wet processing by improving water management and reducing the amount of waste produced.

Yes, there are different types of flocculant mixing systems available, including batch systems and continuous systems. Batch systems mix the flocculant with the material in a tank or chamber and are suitable for smaller operations. Continuous systems add the flocculant continuously as the material is processed and are typically used in larger operations.

Make an enquiry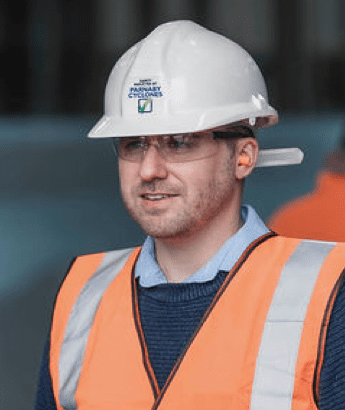 Ian Parnaby
Projects Manager
Have a question for our team?