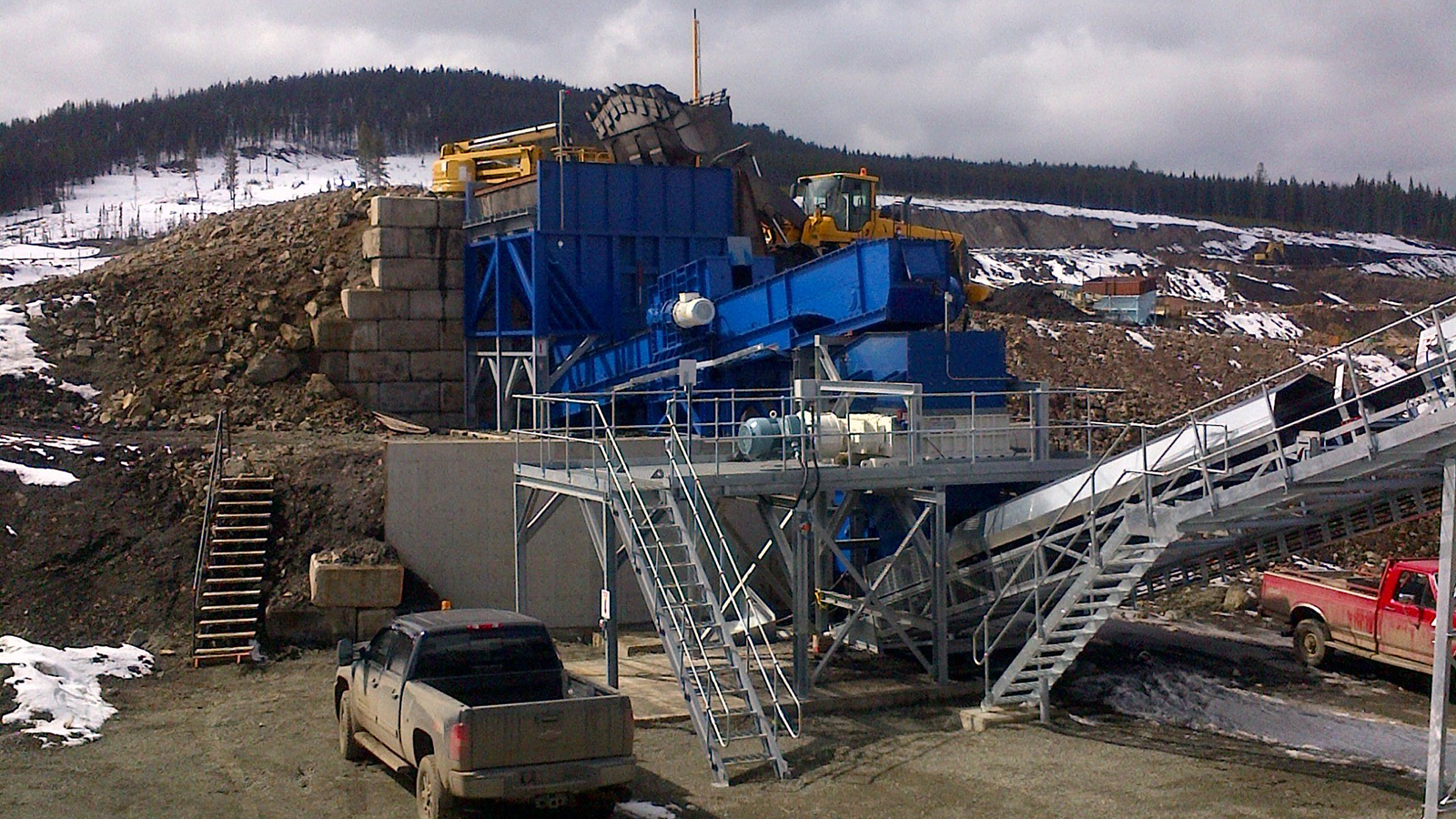 Overview of our Apron feeders
The Parnaby apron feeder range offers a robust solution to for the transfer of materials. Apron feeders, also commonly known as pan feeders offer a heavy duty alternative to belt feeders. Depending on the nature of the material handling task, often apron feeders are chosen for their reliability and low maintenance design.
Parnaby offer a range of apron feeders to meet your exacting demands, with our feeders varying in width and length depending on throughput. Additionally all our systems come with VSD (variable speed drives) to allow the speed and flow of material to be altered. These are suited to larger sized infeed materials and can cope with sharp edges
Due to the strong steel design, apron or pan feeders can take heavier loads due to the shock absorption build into the structure. In addition, they often give a more homogenous and consistent feed, allowing for greater control upstream in the washplant, crusher or other processing equipment.
Apron feeders offer exceptional ROI due to the long life expectancy and minimal maintenance requirements. Unlike a belt which inevitably wears or tears over time, the steel plate design of the apron offers longevity and ease of maintenance.
An Apron Feeder is a type of conveyor system that is commonly used in the recycling, mining, and sand and aggregates industries for the transfer of materials. It consists of a series of overlapping pans or plates that are attached to a chain or conveyor belt, which is driven by a motor.
Apron Feeders are designed to handle a wide range of materials, including large and heavy materials such as rocks, ores, and minerals, as well as finer materials such as sand, gravel, and waste materials.
Apron Feeders offer several advantages over other types of conveyor systems. They are capable of handling heavy and abrasive materials, they have a high load capacity, and they can be designed to operate in harsh environments. Additionally, Apron Feeders are versatile and can be used for a variety of applications.

When selecting an Apron Feeder, several factors should be considered, including the type and size of the material being transferred, the required capacity and speed, and the operating environment. Other considerations include the type of drive system, the type of chain or conveyor belt, and the level of maintenance required.

Like any other piece of equipment, Apron Feeders require regular maintenance to ensure optimal performance and longevity. This may include regular inspections, lubrication of chains and bearings, replacement of worn or damaged components, and cleaning of the pans or plates.

Yes, they can be customised to meet the specific needs of a particular application. This may include adjustments to the size, speed, and capacity of the feeder, as well as the addition of features such as a spillage conveyor or a dust suppression system.

Yes, they can be used in conjunction with other types of conveyor systems, such as belt conveyors or screw conveyors, to provide a complete material handling solution. This can help to increase efficiency and reduce downtime.

Make an enquiry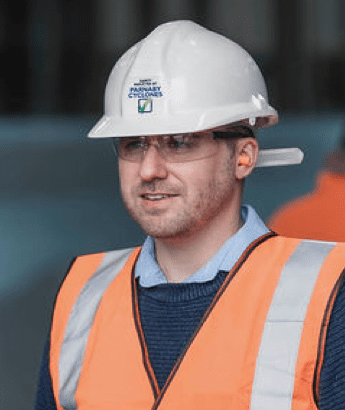 Ian Parnaby
Projects Manager
Have a question for our team?