Overview
Parnaby Hydrosizers are part of a range of equipment for processing particles smaller than 1mm. Also commonly referred to as upward flow classifiers, Parnaby hydrosizers provide a solution to awkward tasks where materials are of similar size and density, requiring very specialist treatment.
Originally designed for coal preparation, they can also be utilised in many applications involving the separation of fine materials, such as in trommel fines or lignite removal.
The balance of the upward flow and settlement bed can be monitored to ensure optimal removal of the light fraction.
How do Parnaby Hydrosizers work?
The hydrosizer is a large vessel with a constant upward flow of water. As the materials settle, it is hit with an upward flow. This floats the lighter particles, making them rise to the top where they overflow the rim. They are then pumped to cyclones and dewatering screens. The heavier particles slowly settle through the upward flow of water and are discharged at a controlled rate from the base of the vessel.
Make an enquiry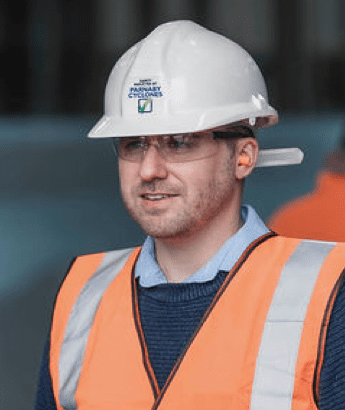 Ian Parnaby
Projects Manager
Have a question for our team?