Overview
The Parnaby belt feeder range offers a reliable and cost effective solution for the transfer of materials. Depending on the nature of the material handling task, belt feeders are often chosen for their low cost, reliability and versatility of applications.
Parnaby offer a range of belt feeders to meet your exacting demands, with our feeders varying in width and length depending on throughput. Additionally all our systems come with VSD(variable speed drives) to allow the speed and flow of material off the belt to be adjusted.
Our belt feeders are commonly found as the initial feed point into a variety of systems including washplants, sand recovery plants, material recovery facilities(MRF) and recycling systems.
All our belt feeders are designed with ease of maintenance in mind to ensure maximum operational efficiency.
How do Parnaby Belt Feeders work?
Materials are loaded directly onto the belt where the material acts as an impact section. From here the belt transfers the material at a rate controlled by the VSD. Depending on the requirements of the future process, the material can be controlled effectively by the belt feeder, ensuring an accurate flow to suit the needs
Make an enquiry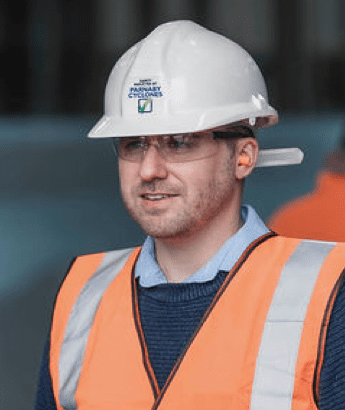 Ian Parnaby
Projects Manager
Have a question for our team?