Overview
Parnaby Cyclones have been manufacturing and supplying aggregate belt conveyors and conveyor systems for more than 50 years across a wide range of industries Globally. Our robust conveyor systems are available in various lengths, width's and discharge heights to suit individual requirements. For optimal stockpiling capacity, Parnaby also offer a range of radial stackers to maximise production and reduce loader moves.
Speak to our team who can assist you in bulk material handling solutions where a series of conveyors can be designed to maximise onsite efficiencies.
Conveyor Range
Standard Conveyors
Radial Conveyors
Stacking Conveyors
Tracked Conveyors
Picking Conveyors
Screw Conveyors — With Central Shaft
Screw Conveyors — Shaftless.
Make an enquiry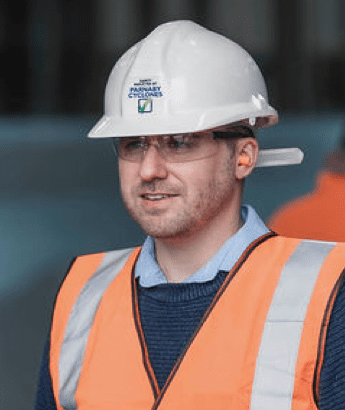 Ian Parnaby
Projects Manager
Have a question for our team?