Overview
Parnaby Cyclones manufacture a range of Flocculant Systems which can be supplied as part of a complete effluent treatment system or individually to suit customer requirements.
Flocculant systems are often utilised in wet processing where the materials require assistance to settle in order to speed up the thickening process and in turn improve the efficiency and cycle times of the filter press.
The Paranby flocculant mix and dose units are available in both powder and liquid grade polymer to suit the customers requirements.
How do Parnaby Flocculant Systems work?
The dirty water is constantly monitored in order to accurately dose the correct amount of flocculant. The polymer mix sticks to the particles, thickening the material to help it settle and clean-up the water. The heavier material then drops to the bottom of the thickener for further processing in the press solution
Make an enquiry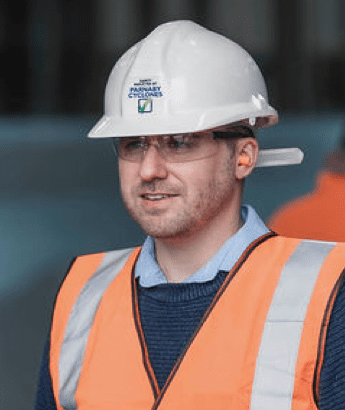 Ian Parnaby
Projects Manager
Have a question for our team?